Please keep in touch and keep me informed as to how your Ragdoll kitten is developing and getting used to their new happy furever homes. I have received many photographs from clients, of which I am grateful, showing kittens they have acquired from Osoragdolls that have grown into especially beautiful cats.
I would love to hear about how these babies' personalities have developed as well…please leave us a review.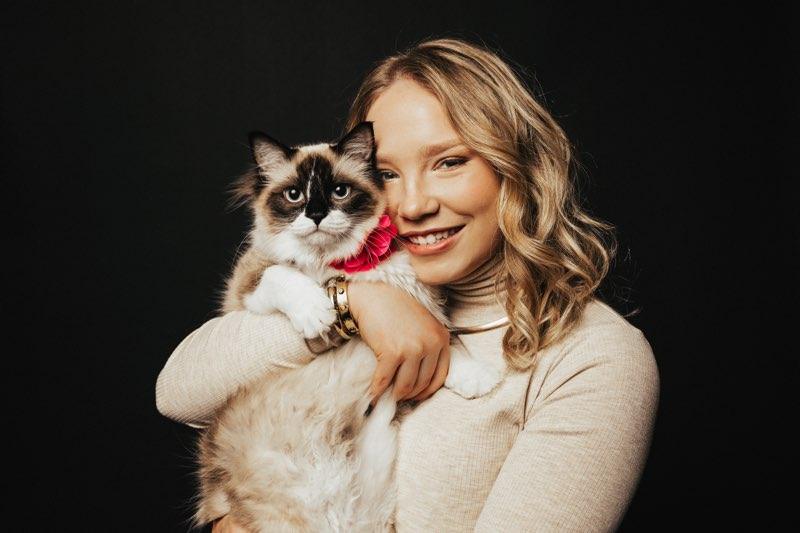 Osoragdolls
Average rating:
5 reviews
Jun 13, 2022
Stevie
Our Stevie kitty is all the 's's! She is the sweetest, softest, smartest, sassiest, silliest, snuggliest kitty ever. We adore her! Jamie and Osoragdolls are incredible to work with- they care about their pets and it shows. Jamie is a thorough and detailed communicator; it was effortless working with her.
Kristy, we are so thankful that you chose one of our Ragdoll kittens for your new family member, and drove all the way from Oregon for Stevie. It was a pleasure working with you up until placement time. We love your updates on Stevie. Please keep them coming!
Jun 13, 2022
Love my kitty
In August of 2021 my husband bought me a ragdoll white mitten ragdoll for my 50th birthday. Little did he or I know how much the kitten would help me through a tough year. Oliver is the most well mannered, gentle, loving cat. He has always been like this from day one, thanks to Jamie and her family. If you want a friendly, lovi g kitten, call Jamie. I will always recommend her.
Veronica, I am so grateful for your support and kind words. I am so happy that Oliver has made a wonderful companion for you and your family. I am thankful for all your updates this past year too. Please continue to keep me updated on Oliver, when time allows. Greatly appreciate and value you as one of our dear customers.
Jun 13, 2022
Danny Boy
Our family adopted Danny from Jamie just over a week ago. He is funny, loving, fearless, and an absolute delight. He fits right into our family. He loves his sheltie and samoyed sisters. He plays hard, and will then cuddle up and sleep either in our arms, or next to us. He has slept through the night from the first day we brought him home. Jamie has supported us, answering questions both before and after we brought Danny home. She was patient with my asking for weekly pictures. This little boy has quickly stolen our hearts. Danny adores and charms everyone he has met. We are so grateful to Jamie for our little boy!
Barbara, it was an absolute pleasure raising Danny Boy. I am so pleased that it was an easy transition for him. I'm delighted that he has your sweet dogs to love too. I'm very thankful for your updates on Danny, as well as all the cute pictures of him being his adorable, affectionate self. Thank you so much for your kind, supportive review.
Jun 4, 2022
My wife and I adopted a Chocolate, mittted female April 2022. Her name is Cocoa and she is a wonderful addition to our home. Jamie is a very knowledgeable breeder and was exceptionally helpful to educate us about the Ragdoll breed and what to expect about the changes Cocoa would be going through regarding coloring and disposition. She also gave us good information concerning ongoing care. The adoption process was a very favorable experience.
Thank you so much Mike and Kerry for your kind words. It was truly a pleasure meeting you both. I am honored that you chose one of our Ragdolls for your new family addition. Please keep me updated with Cocoa's progress.
Jun 4, 2022
The best
If you are looking for a healthy , loving and beautiful ragdoll kitten then osoragdolls is the best. I personally have 3 of hers and a friend that has another. Never disappoints. The care that Jamie puts into these kittens is beyond words... you would be lucky to get one. I treasure all of mine.
Thank you so much Jamie! I am humbly grateful that you chose not one, but three Ragdoll babies from us. I have no doubt they are very well loved and cared for by you and your precious family.