Please keep in touch and keep me informed as to how your Ragdoll kitten is developing and getting used to their new happy furever homes. I have received many photographs from clients, of which I am grateful, showing kittens they have acquired from Osoragdolls that have grown into especially beautiful cats.
I would love to hear about how these babies' personalities have developed as well…please leave us a review.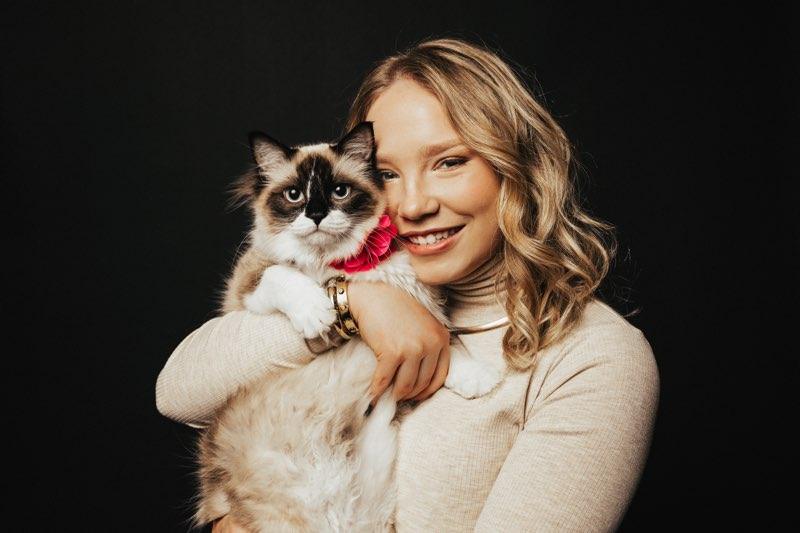 Osoragdolls
Average rating:
8 reviews
Oct 24, 2022
Wonderful!
From the first time we spoke on the phone (before my kitten had even been conceived!) to many months after Jamie handed me my ragdoll, kindness, compassion, and abundant information were offered. She so clearly cares deeply about her kittens' well-being and now that my Tortie is all grown up, still delights in photo updates I send. My amazing ragdoll from Jamie is beautiful, with incredible coloring and the thickest, most lustrous fur ever. And most importantly, she is smart and filled with character. While I sometimes just stare and marvel at her beauty, I'm even more impressed by what a terrific companion she is. I will always be grateful to Jamie for bringing her into my world and for doing so with such warm professionalism and kindness.
Don, thank you so much for your kind words. I am very grateful for all your updates on Ms. Bernadette, including her beautiful pictures. It was a joy connecting with you from our first conversation. And, it was love at first sight when Bernadette met you. That made my day! A perfect match. Thank you for spoiling her, and giving her such a loving home.
Oct 1, 2022
#1 Best Breeder
I searched for a long time until I found Jamie. Even though she knew I was communicating with other breeders, she filled my brain with all that I need to know about adopting a ragdoll. 50%. I went with my God and adopted baby Oscar from Jamie. It was exactly what I had asked for with all my details regarding coloring, etc. I was so pleased that about six months later, I adopted one of her retired mamas. A year later, she still answers all my questions. I can't think of not one single solitary negative thing to say about her.
Dar, thank you so much for your kind words. I am so grateful for your support. I always love receiving your beautiful updated pictures and updates, of Mr. Oscar and Ms. Lily. Thank for continuing to spoil, love, and adore them both to the fullest.
Aug 23, 2022
Great kittens
We love our kittens. Jamie has been a wonderful support. The kittens are beautiful, and their temperament is amazing. They are both very loving, enjoy being handled and played with. Extremely gentle cats. A big thank you.
Debra, thank you so much for your kind words. I also want to personally thank you again for traveling across state lines not once, but twice, for two kittens! I am humbly grateful to have earned your trust. I truly appreciate it very much, along with your updates and pictures of them. It has been an absolute pleasure having you as one of my dear customers.
Jun 13, 2022
Stevie
Our Stevie kitty is all the 's's! She is the sweetest, softest, smartest, sassiest, silliest, snuggliest kitty ever. We adore her! Jamie and Osoragdolls are incredible to work with- they care about their pets and it shows. Jamie is a thorough and detailed communicator; it was effortless working with her.
Kristy, we are so thankful that you chose one of our Ragdoll kittens for your new family member, and drove all the way from Oregon for Stevie. It was a pleasure working with you up until placement time. We love your updates on Stevie. Please keep them coming!
Jun 13, 2022
Love my kitty
In August of 2021 my husband bought me a ragdoll white mitten ragdoll for my 50th birthday. Little did he or I know how much the kitten would help me through a tough year. Oliver is the most well mannered, gentle, loving cat. He has always been like this from day one, thanks to Jamie and her family. If you want a friendly, lovi g kitten, call Jamie. I will always recommend her.
Veronica, I am so grateful for your support and kind words. I am so happy that Oliver has made a wonderful companion for you and your family. I am thankful for all your updates this past year too. Please continue to keep me updated on Oliver, when time allows. Greatly appreciate and value you as one of our dear customers.