We are presently accepting reservation deposits for our beautiful, Wintertime/Spring Ragdoll kittens. CFA and/or TICA Registered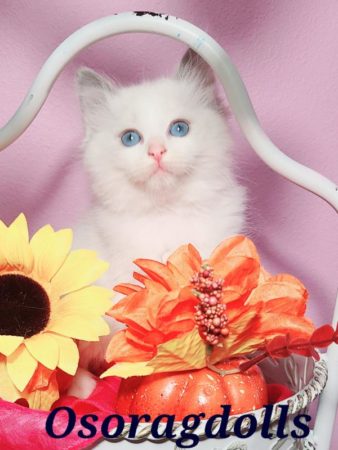 TICA Registered Ragdoll kittens for sale!  We are assessing colors/patterns. Reserve your new kitten today!
Sire & Dam: Genetically Tested via UC Davis for HCM, PKD1 & More
Accepting reservations for TICA Registered, Fall 2022 Ragdoll Kittens! We kindly request a deposit to reserve. Please give us a call to discuss your kitten needs.
Our kittens range in price from $2,100.00 -$2,800.00, U.S. Dollars. A deposit and mutually signed contract are required to hold your kitten(s). The deposit is nonrefundable for any and all reasons, including, change of heart, change of mind etc.
Additional Fees:
In-Cabin AirTransport via Hand Courier- $500-$550
(www.PetJetPals.com)